Parts & Supplies
Wheaton Company has years of experience as a leading supplier of Resistance Welding Products:
Electrodes
Holder
Adapters
Caps
Accessories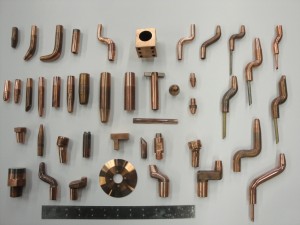 Custom electrode design as well as custom Horns and Fixtures for whatever requirements you may have.
Welding Cables (Air and Water Cooled) Cylinders, Weld wheels,
Copper Shunts, Tip Dressers and cutter blades;
CD, ARC studs and Accessories.
Weld Force Gauges.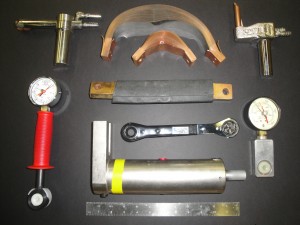 Materials:
Copper Alloy Raw Materials:
Class 1 Zirconium Copper
Class 2 Chrome Copper
Class 3 Beryllium Copper
Class 4 Beryllium Copper
Copper Tungsten:
Elkonite 10W3, R.W.M.A. Class 11
Elkonite 30W3, R.W.M.A. Class 12
Plus other grades
Tungsten:
Commercially pure, Class 13
High Density Metal Alloys
Molybdenum: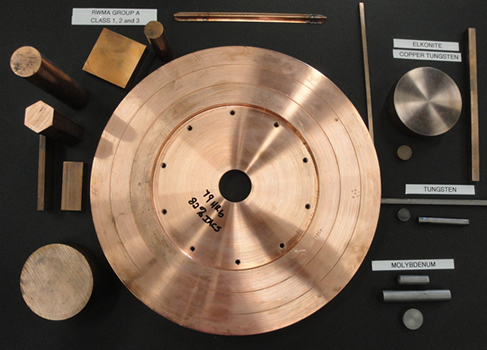 Manufacturers we supply: CMW Inc., Tuffaloy, Smith Brothers, Entron, Flex Cable, Electrode Dressers, Dynaflux, Tipaloy.
Please feel free to contact us, we will be happy to assist you with your resistance welding needs.